Career
At Koon Seng we offer exciting career opportunities to the experienced as well as aspiring fresh graduates seeking good careers.
We strongly believe in training and sharing full knowledge with newly joined staff and also equality in all we do. With our aggressive expansionary program we are consistently on the look out for talented and young individuals/ graduates  who are willing to learn and work as a team to join us.
Those with vast experience or strong interest in the Production or Marketing of rubber gloves are welcomed to contact us for an interview or consultative discussion. We offer attractive remunerations to those who qualify.
Also, for those who are keen in R&D, Quality Assurance, Administration and other professional / academic fields are invited to speak to us to explore a bright career opportunity.
Koon Seng, supports Malaysia's objective in providing technical and industrial training to many undergraduates before they enter into the various industries in Malaysia. We have opened our doors to the many undergraduates doing basic degrees or postgraduates doing their thesis and research to join us as interns and upon completion they are given an option to join us as permanent staff.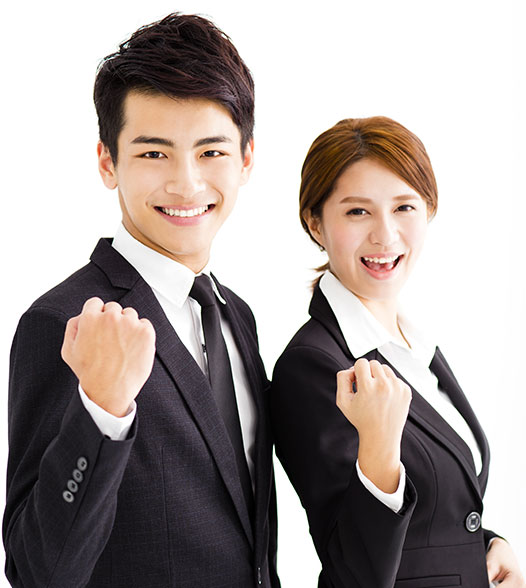 Junior Chargeman
Position: Junior ChargemanReporting to: Chargeman/ Assistant Factory ManagerSupervises: Technicians
Responsibilities
Plans, directs, and coordinates activities concerned with the installation, modification, operation, maintenance and troubleshooting of plant electrical facilities, machineries, equipment and electrical system.
To carry out work such as preventive maintenance, predictive maintenance and repair maintenance for high voltage transformer, high voltage switch gear, switch room, power generator set, motor, hoist, electrical machineries and equipment.
Conduct initiate preventive maintenance to prevent or minimize breakdown and power failure.
Supervise works carried out by tenants or contractors and ensure compliances to standard guidelines.
To conduct monitoring and tracking daily power consumption of plants.
Attend to all power and machine failure, short, trip and rectify promptly.
Carry out repairs and preventive maintenance work in accordance to the schedule plan.
To comply with Suruhanjaya Tenaga of The Electrical Supply Act and Regulation.
To liaise with local authority liaison for licensing and compliance.
To design control panel and wiring system for upgrading of factory electrical and machinery systems.
Evaluate and recommend upgrading in electrical and facility installations.
Provide support to superior in managing and handling matters related to Quality Management System (QMS), Environment, Health & Safety (EHS) & Green Mark.
To perform purchase orders for equipment and services needed to ensure the smooth operation of the machinery.
Inventory control of electrical spare.
To complete all daily/monthly work/assignment/reports as required by the superior.
To undertake other duties as instructed by the superior or Company.
Educational or Other Qualification
Minimum a Certificate or Diploma in Electrical Engineering or relevant.
Possess aA1 /AO Chargeman Certification from Suruhanjaya Tenaga Malaysia.
Minimum of 1year experience in the related field.
Hands on experience and good at trouble shooting electrical issue
Highly motivated and able to work under pressure.
Good leadership and problem solving skills.
Good command of both written and spoken English and Bahasa Melayu.
Shipping Assistant
Position: Shipping Assistant
Reporting to: Shipping Executive
Responsibilities
To assist the Head of Department in the day to day running of the shipping department
Handling local delivery, import and export shipment and preparing of necessary documents
To work closely with Government authorities and Chamber of Commerce for all Export Licenses and relevant certificates for shipments' export purpose
Coordinate with related departments to ensure efficiency of the delivery
Support ad-hoc and any other duties as required in the department
Educational or Other Qualification
Candidates must possess at least Diploma, Advanced/Highest/Graduate Diploma, Bachelor Degree, Business Studies/Administration/Management or equivalent
Computer Literature (MS Office)
Able to work with minimum supervision and independent
Discipline, matured, proactive with sense urgency
At least 2 years of working experience in the related field is required for this position
Purchasing Executive
Position: Shipping Assistant
Reporting to: Senior Purchasing Executive / Operation Manager
Responsibilities
To assist the department head in the day to day running of the purchasing department.
Administration & Coordination – Monitoring purchasing activities such as (sourcing new suppliers), negotiating (negotiate or lower pricing), analyze quotation, purchase of goods and service for best price (process purchase requisition, purchase order and order confirmation) and monitoring quality and quantity as well timeliness of goods delivered.
Liaise with other departments for proceed the purchasing activities according to company requirements.
Counter check invoices against DO and PO.
To prepare stock take record.
To monitor and perform stock buffering for the materials to prevent production downline
Undertake all filling is required
To perform any other tasks as and when required by management from time to time.
Educational or Other Qualification
Candidates must possess at least Diploma, Advanced/Highest/Graduate Diploma, Bachelor Degree, Business
Studies/Administration/Management or equivalent
Computer Literature (MS Office)
Good Interpersonal skill, able to read & write Bahasa Malaysia & English. Ability to communicate (read & write) in Mandarin is an added advantage.
Strong Analytical, negotiating, Interpersonal skill and self-motivated.
Chinese speaking candidates are encouraged to apply
Technician (Welding)
Position: Technician (Welding)
Reporting to: Maintenance Supervisor / Asst. Factory Manager
Responsibilities
Welder fabricate and assemble metal structures and equipment through the use of welders, cutters, shapers and measuring tools.
Use multiple welding machines to repair and maintain metal equipment and structures of various sizes.
Maintenance / repairing of production facilities.
Educational or Other Qualification
Minimum certificate in Mechanical Engineering, Diploma / Advance / Higher / Graduate Diploma in Mechanical Engineering, Engineering (Metal Fabricate /Tool & Die/Welding) or equivalent.
Experience in maintenance or repairing of production facilities.
Required Skill(s) : Welding & Mechanical
Good command of both written and spoken English and Bahasa Melayu
Boiler Man
Position: Boiler Man
Reporting to: Boiler Supervisor / Assistant Factory Manager
Responsibilities
Responsible for the day to day operations and handling of the boiler and its ancillary equipment.
Ensure that the boiler and its ancillary equipment are at optimum operating condition at all times.
Plan daily operation, maintenance and repairs of the boilers and the related ancillary equipment at all times.
Performs schedules preventive maintenance, service and repairs of the boiler and related ancillary equipment.
Ensure boiler is operated in safe and efficient manner at all times.
Educational or Other Qualification
Must possess Professional Certificate of Boilerman Grade II and registered with JKKP
Minimum 3-years working experience required
Human Resources Executive
Position: Human Resources Executive
Reporting to: Human Resources Manager / Operation Manager
Responsibilities
Responsible for all HR Functions including manpower planning and overall recruitments process, Performance Appraisal & Management, Industrial Relation, Employee Relation, Training Development, Compensation & Benefit.
To liaise with any Government Department and local authorities eg Labour Office, Immigration, LHDN, EPF, SOCSO etc.
Experience with expatriate / foreign worker employment and immigration procedures.
Monitoring foreign worker's welfare including hostel.
Educational or Other Qualification
Degree/Diploma in Human Resources, Business Admin & Equivalent
At least 2 years of working experience in related field, no working experience is also considered.
Proficient in spoken and written English & Bahasa Malaysia
Possess positive attitude, able to multi task, self motivate, work independently and able to work under pressure
Required skills : communication skills, writing skills, Inter Personal skills, MS Office & Computer Literature
Preferably male candidate
Senior Marketing Executive
Position: Senior Marketing Executive
Reporting to: Senior Marketing Manager
Responsibilities
Cultivating solid relationships with major customers to ensure a continuous flow of sales revenue.
Ensuring that all sales administration and customer service activities run smoothly.
Maintaining accurate records of the total number of sales made, potential and existing customers.
Analyzing sales metrics to determine whether current sales strategies are effective.
Handling customer questions, inquiries and complaints, in the form of replying emails and answering phone calls.
Working towards monthly and annual sales targets
Prepare sales report on weekly and monthly basis
Ability in closing new customer accounts independently.
Educational or Other Qualification
Bachelor's degree in business management or administration, marketing, communications, or related field is preferred.
Proven sales management experience.
Proficiency in all Microsoft Office applications as well as Customer Relationship Management (CRM) software. Experience in ERP is an advantage.
Strong negotiation and consultative sales skills.
Excellent analytical and problem-solving skills.
Strong verbal and written communicator. Effective communication and writing skills, in English. Mandarin is an advantage.
Exceptional customer service skill.
Excellent phone calling and presentation skill.
Experience in handling B2B and export sales is preferable.
Opportunity to travel for overseas exhibitions, required to have flexibility on this.
Initiative in understanding market and customer needs.
Proactive in contributing ideas and creativeness in highly recommended.
Solid and flawless English communication skills both verbally and in writing
Managing complex and dynamic workload
Advanced analytical and complex problem solving skills
Proactive with a can-do attitude, fast learner, result and detail-oriented.
Production Supervisor
Position: Production Supervisor
Reporting to: Production Executive / Production Manager
Supervises: Line Leader & Operator
Responsibilities
Supervising the operation status of production lines.
Monitoring glove production lines according to the specification.
Ensure performance of all production lines are well maintained while transferring shift.
Co-operate with line leaders to fully handling line condition and problems.
Update daily and monthly stock balance.
Receive incoming chemicals in well conditions.
To arrange shift timetable of line leaders and strippers.
Educational or Other Qualification
Preferable minimum 2 years working experience in related field.
Fresh graduates are encouraged to apply.
Self-motivate & able to work long hours.
Able to motivate others and build up teamwork strategy.
Knowledge of all aspects of production equipment.
Able to read & write Bahasa English & Malaysia.
Able to work under pressure.
Working knowledge of entire production circle. (for internal promotion only)
Those who are currently pursuing the basic degrees in Mechanical / Chemical engineering, Polymer Science or General Science degrees or pursing further research in these and related fields are invited to contact us for the industrial training program at the following address: